IFF International Family Fair 2015
The 26th edition of the IFF International Family Fair will take place on Saturday 28th February at ISB. Over the last two-and-a-half decades the IFF has grown into the largest fun, food and activity filled afternoon at ISB. A large part of the proceeds from the IFF go to the PTA and we are proud to offer ISB's many student-charity-clubs an opportunity to present themselves and raise funds for their community projects.
From 4 pm, you can indulge in a wide collection of tastes from around the world as volunteers will cook their nations' favourite dishes at one of the 17 food-booths.  Come hungry!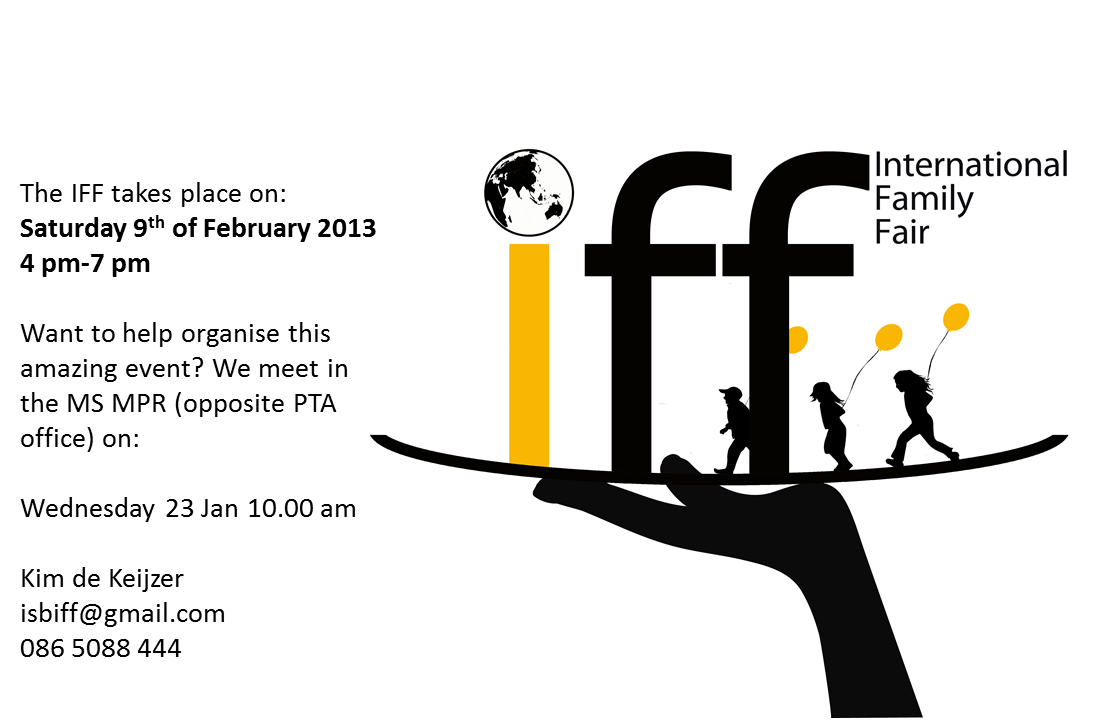 Whether on an empty or full stomach, you will be thrilled to try your luck on our raffles and silent auction and test your skills on some of the many games on offer. Â Try the rodeo bull, climbing or the dunk-tank!
Throughout the afternoon a full activity programme will be run in the main hall with entertainment and winners from the ES Photo competition.
We want to thank our sponsors who help us make the IFF a success every year
Amari Watergate   Antonios   Asian Tigers Home Mobility
Burger King  Pizza company   Coffee club
Swensens   Sizzler   Anantara   St. Regis   Andalusia
Anita Gopalswamy   Asian tigers   Baan kimchi   Bamboo spa
Blumenthal richter and Sumet   Bumrungrad   Chevron
Christmas shop of nonthaburi   Coca cola
Coffee beans By dao   Crystal evolution   Denta joy   Dressed
Energizer   Epicure catering   Tata handicrafts   Flow House
Grand Hyatt Erawan  Hemeraj  Holiday inn silom   Indus   Jelly belly
Johny's Gems   Jums Nails   Marriott international Thailand   Kidsfoto
Kidszania  Ko van Kessel   Krungsri   Mandarin oriental   FORD
Michelin   Micro Thailand   Napisa   Panipa   Pansy's   Philippe
restaurant   Rajas   Rajawongse   Rampada international skin clinic
Rembrandt hotel   Señor picos   Rang mahal   Samitivej   Shoshana
SJ international jewelers   SPVI   TWIST   yesterday once again
BaiPai cooking school   Su esthetics   Desert Diamonds   CKV
Mountain hippo   Western digital   Ian   Nina heyer bags   Gabrielle bruni
Aesthete clinic   Dive me crazy   Happy teeth   Venus jewelry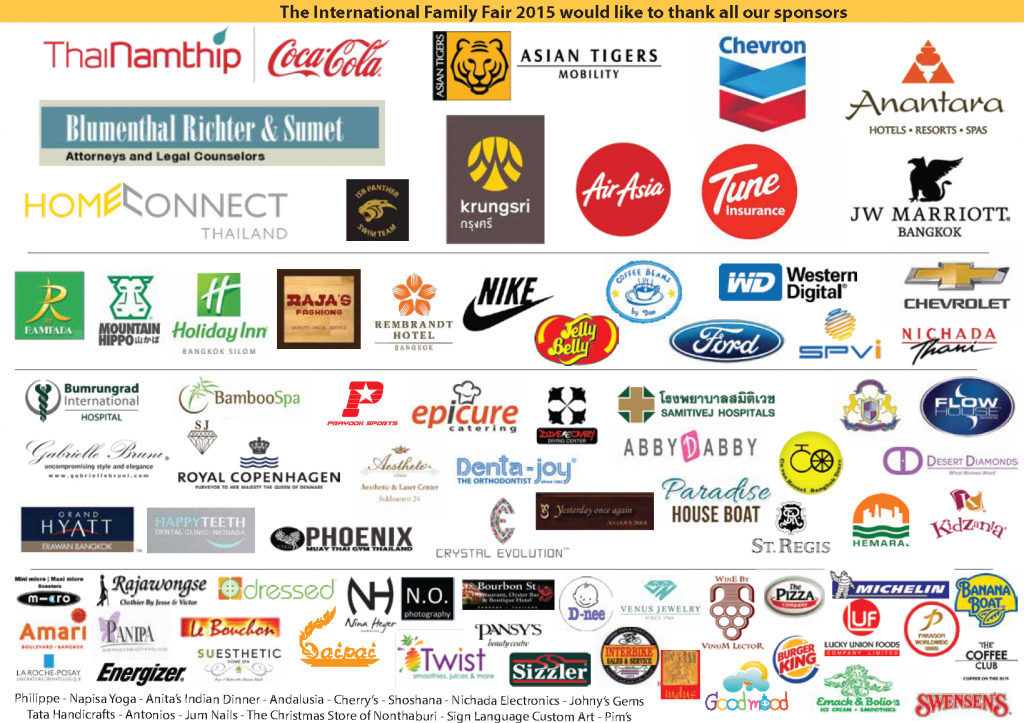 For information, please contact us
isbiff@gmail.com